Produce Energy and Provide Shelter
Solar carports are becoming very popular as they produce energy while protecting staff, customers and guests from the elements.
These structures shade cars from hot sun in the summer and snow and rain in the winter months. They provide and excellent way take unused space and make a much larger PV system than using a roof top. The larger offset will help to lower your operating costs and help you achieve your sustainability goals.
The investment also provides a hedge against the volatile electrical rates that are predicted to increase regularly in the coming years.
Your stakeholders, whether customers or employees will love parking now, protecting their cars and letting the sun operate their computers and machinery!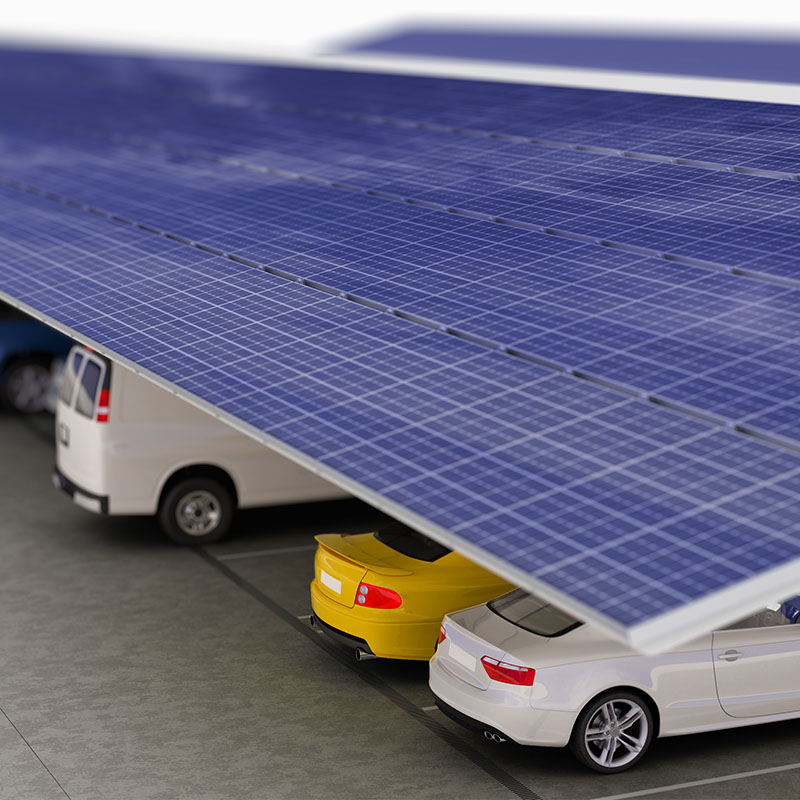 See what we've done for just a few of our many clients. No matter your goals or facility layout, there's likely a PV solution that will work at your facility.
Engineering & Quality Experts
energyware's™ engineering and carport experts work with you to select the best solution for your budget to meet your environmental and energy goals and maximum ROI.
GET A QUOTE
See Us In Action