A new facility in an industrial park was concerned with energy usage and cost. They had just installed LED lighting but wanted more savings.
Download Case Study
• Utilized large sheet metal roof detailed engineering and design
• Federal Grant obtained
• Comprehensive modeling and energy analysis
• 300 kw Solar Array
• 920 PV Modules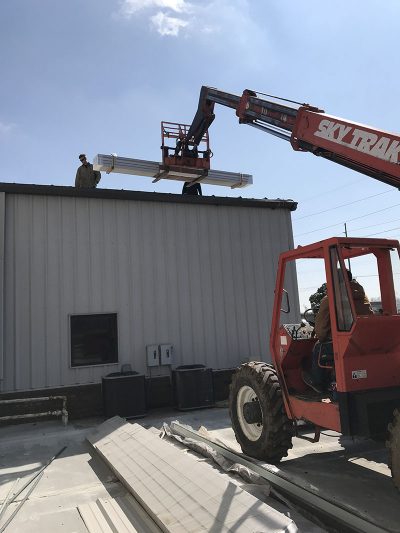 The solar deployment resulted in extensive savings for the facility allowing it to power its operations from the sun. They also were able to tap various tax credits and a Federal Grant applied for and won. The energy expenses are now much more predictable and they do now have to worry about the continued raising costs of energy.
Powered By The Sun
"It's exciting to think this industrial plant powers its operations by the sun."